And these won't cost you an arm and leg either!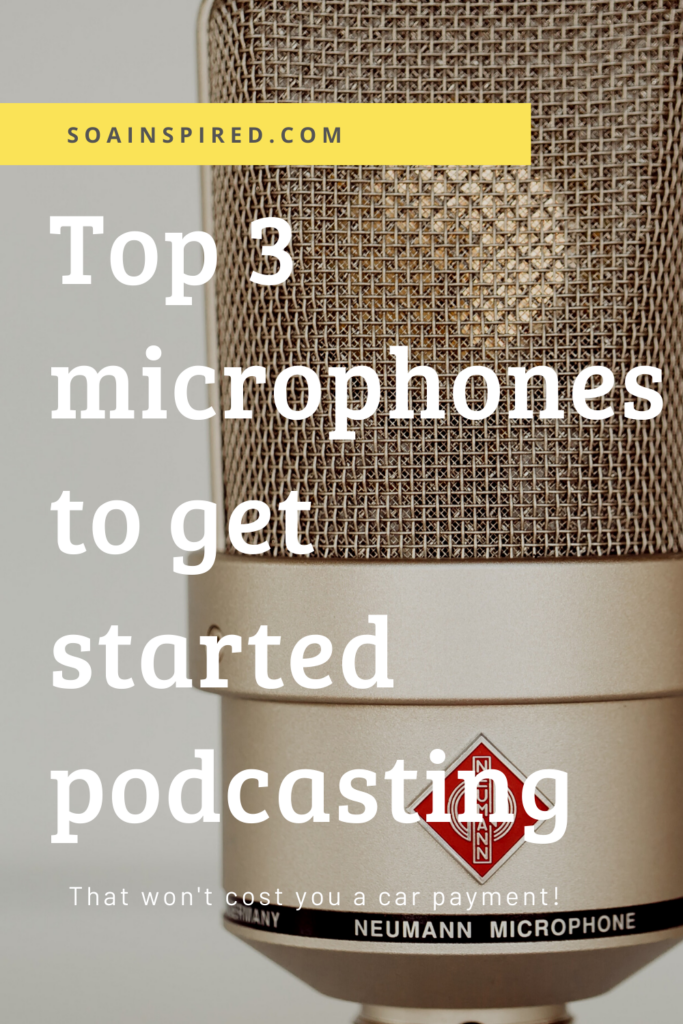 This post contains affiliate links. If you use these links to buy something I may earn a commission at no additional cost to you. Thanks.
---
One of the top questions I get from my clients when it comes to podcasting is, "what microphone should I get?" I usually tell them they can start with their phone's voice recorder and a good pair of headphones.
Of course when it comes to launching your podcast, many people will procrastinate for the sake of perfection. There will be one excuse or another as to why you can't get started with your podcast. One of the top concerns, "I don't have a good microphone and everything is so expensive."
You just spent maybe $50 ordering or picking up your last big meal. So you have some money stashed in there.
If you are going to invest any money into starting your podcast, I would suggest getting a microphone that is great, but doesn't cost a lot and upgrade your setup later.
Below, I share three microphones, under $50, to get started podcasting.
Blue Snowball iCE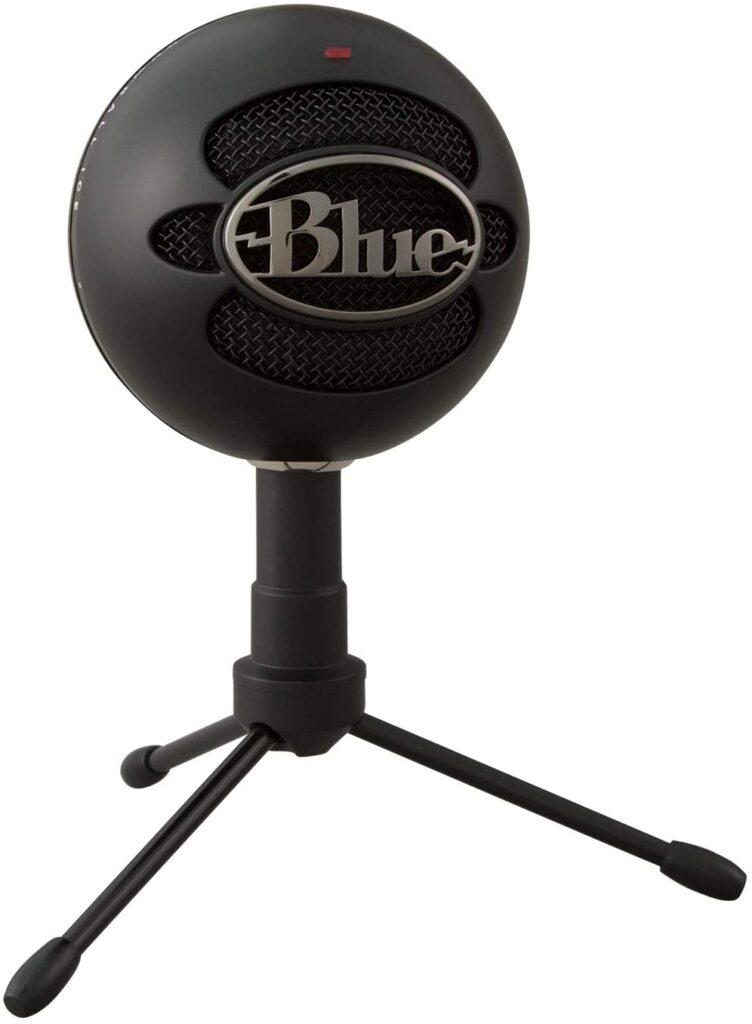 This is my go to microphone. It was recommended to me when I launched into the audio content creation space a few years ago. It is also the microphone I usually recommend first when I work with a client ready to launch their podcast. It's such a great microphone for the money and has the CLEAREST of recording quality. It picks up sound very well, even the quietest of noises.
Two things that I wasn't enthused about for this microphone:
the tripod can get in the way when it's unfolded, making the microphone less compact than you want. A solution to this is to purchase the accessories bungle available for this microphone.
I would have loved a carrying case or bag for this microphone. The product comes with only 3 components: microphone, tripod, and USB cord. A carrying bag would have been so clutch for travel!
Interested in this mic? I highly recommend and it's only $49.99. Check it out here: https://amzn.to/3c6D10W
Three reason why you would like this microphone:
The sound quality is AMAZING! I do an ASMR (Autonomous Sensory Meridian Response) segment where I whisper and use objects to make noise. This microphone picks up even the faintest of sounds and works perfectly for two people.
It's one of the most affordable, high quality microphones so it's a great piece of equipment for the money.
It's light weight and durable. I love that it's relatively compact and lightweight which makes it easy to carry around if you have to travel with it.
ZINGYOU Microphone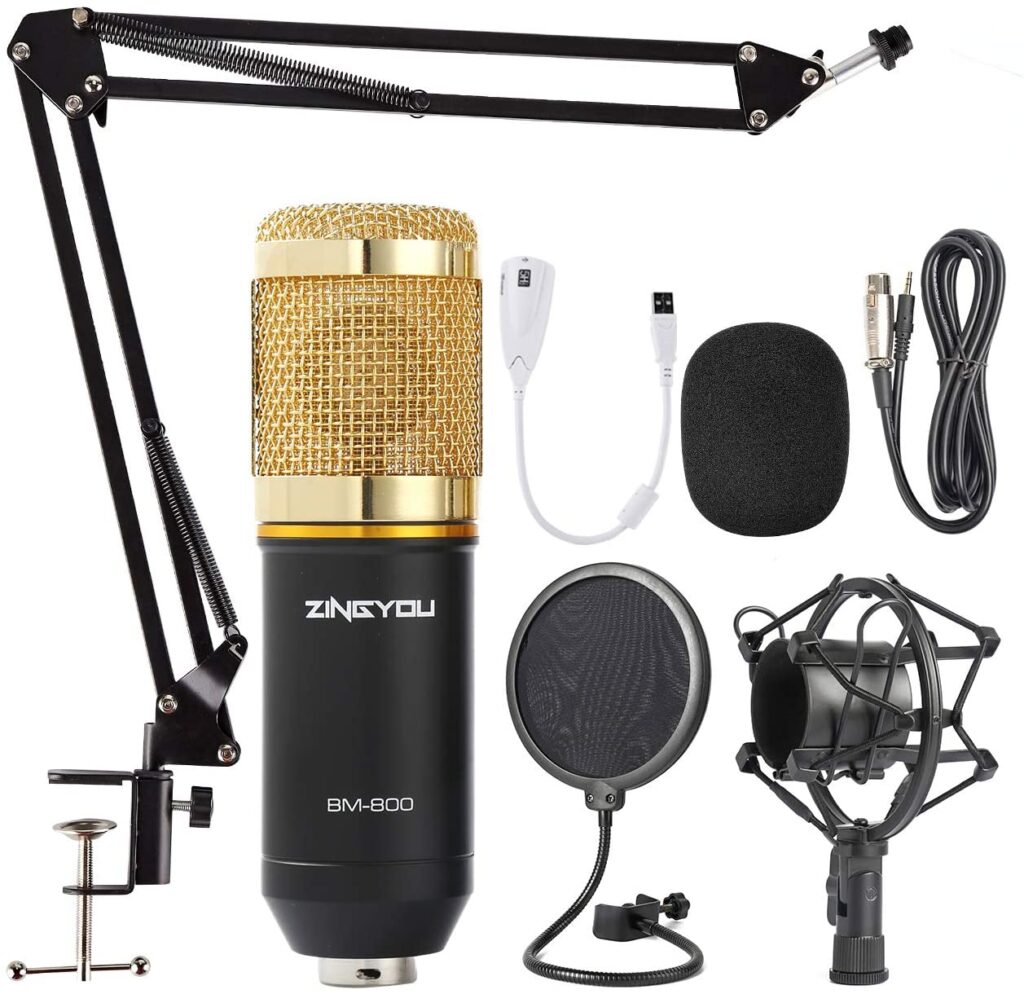 This is the microphone one of my clients had. She told me she wanted to get a good microphone that's also aesthetically pleasing and doesn't cost a lot. She succeeded. This microphone is a really pretty and quality microphone. I'm more than sure you'll feel like America's next pop star when you use it.
I will say this, when we met to record an episode of her podcast, her computer was unable to pick up the microphone, so we ended up using mine. If you purchase this microphone, make sure to read the instructions prior to use and check out the website if you have any issues.
This microphone comes in at $44.99
Check it out here: https://amzn.to/3mn7tbX
Two reasons why you might like this microphone:
It's affordable! If you look up microphone bundles or accessories you'll find that the accessories bundle can run you $50 by itself, so the fact that this microphone already comes as a bundle is HUGE!
It's compact. Compared to the Blue Snowball, it's narrow shape makes it easy to tuck away when it's not in use AND it comes with a case so you can really put it away.
Neewer NW-800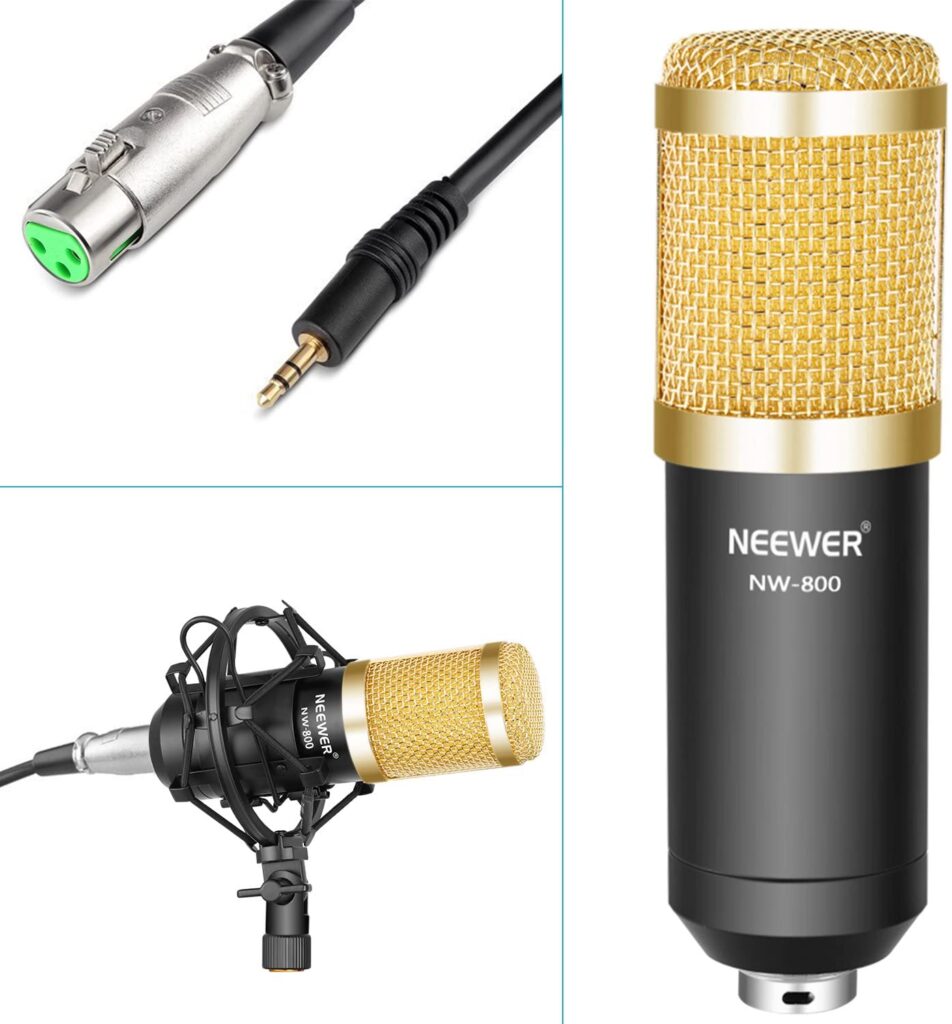 Now I have to be honest here, I have not used this microphone. However, when I was researching microphones outside of recommendations this microphone came in as number 3 on the list of affordable and quality microphones.
The reviews were pretty good, however a couple complaints I saw for this microphone was that the mount wasn't sturdy enough, it's relatively thick in size, and for some the microphone didn't work.
However, coming in at $31.99, it's the most affordable microphone of the list.
Check it out: https://amzn.to/2RwuriH
You finally made the decision to jump on the podcasting train, but the cost of getting a quality microphone is hindering you from getting started. Not any more. You can find a quality and aesthetically pleasing microphone for under $50…which you already spend on food delivery anyways.
What microphone are you using to create content?