Wearing that puff vest that sits in my closet every year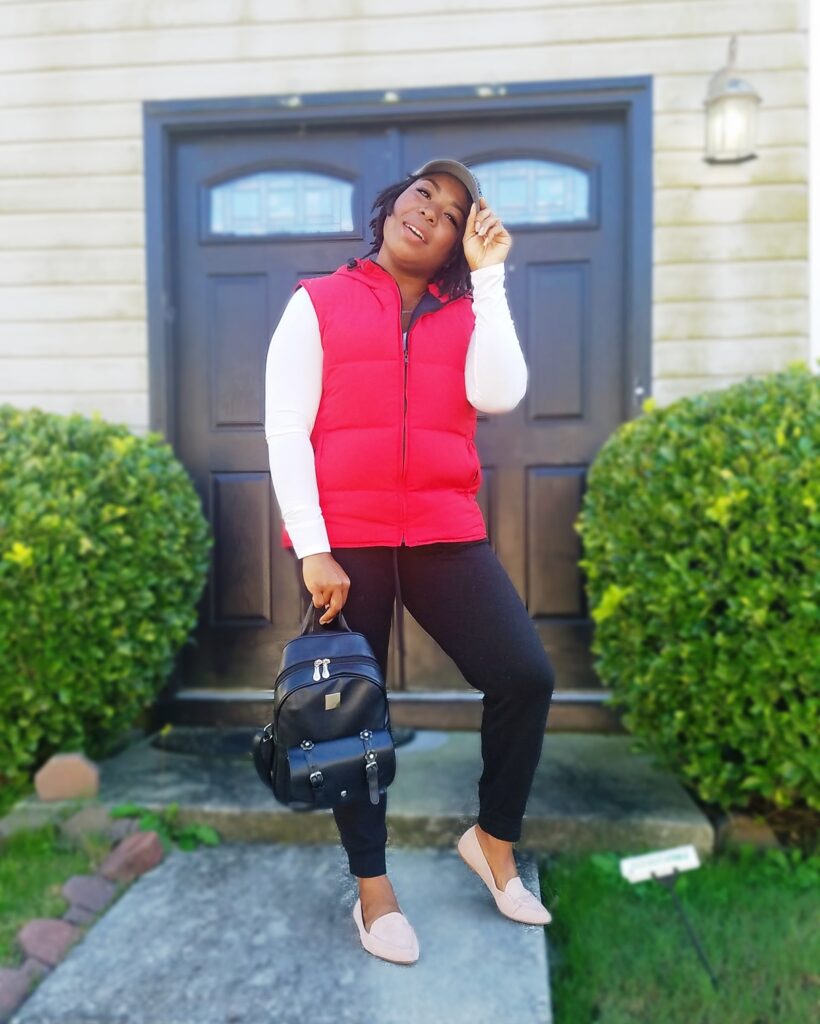 This post contains affiliate links. If you use these links to buy something I may earn a commission at no additional cost to you.
Thank you for clicking! Happy shopping!
Fall is my favorite seasons simply because they opportunity to really style your closet goes up exponentially. I love the layers, the textures, fashion, and especially playing dress up in my own clothes.
I remember one time, one of my stylist friends told me that they believe my style to be full of classic silhouettes and vibrant prints. I have my fair share of custom pieces made out of African/ Ankara fabric gifted to me by my family and friends. Lately, as a mama, my style is definitely all about comfort and durability.
With the Fall season continuing to give us it's signature inspiration with the hues of the leaves changing, on this day, I wanted to dust off my old red puff vest and highlight it as a staple in this Mama's fall wardrobe.
This St. John's Bay vest was a gift, but you can check out this dupe here: Eddie Bauer CirrusLite Down Vest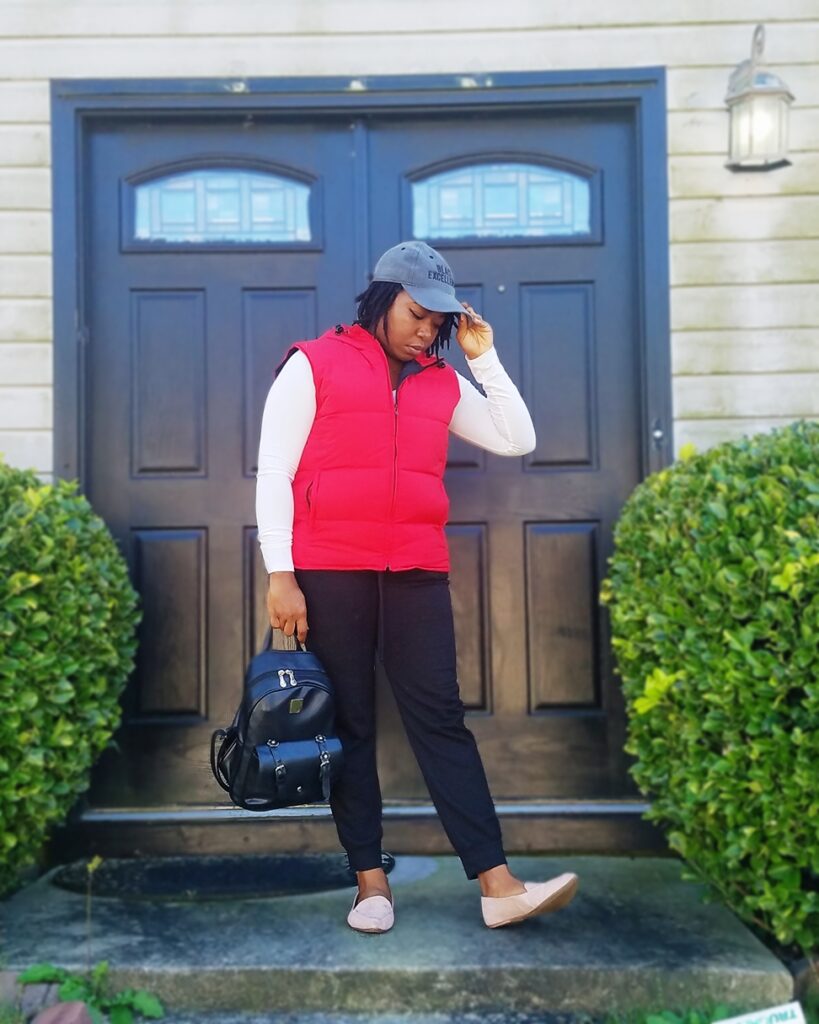 Side note: why do designers think that women don't want stylish clothing that ALSO have pockets? For the life of me I will not understand this! The probability of me purchasing an article of clothing like pants, skirts, and dresses goes up SIGNIFICANTLY if they also have pockets…real pockets, that my phone can fit in.
If it doesn't have pockets, I don't want it fam!
I kept the look pretty casual with a comfy pair of joggers, WITH POCKETS, and a cute pair of tan flats. The flats have memory foam and are super comfortable! They were a steal at Wal-Mart for under $15, check out these similar ones on Amazon here.
I'm all about supporting my fellow business owners, especially my Black Business owners, and topped the look with this exclusive 'Black Excellence' cap from my friend over at Shopniknax.com.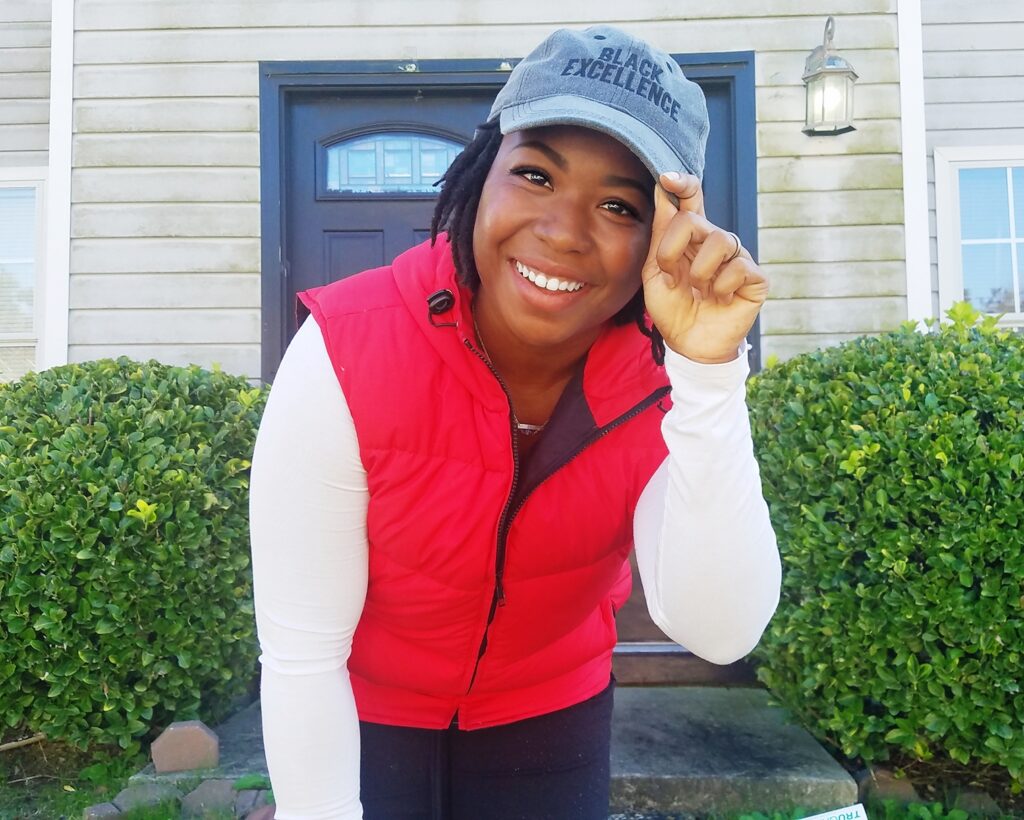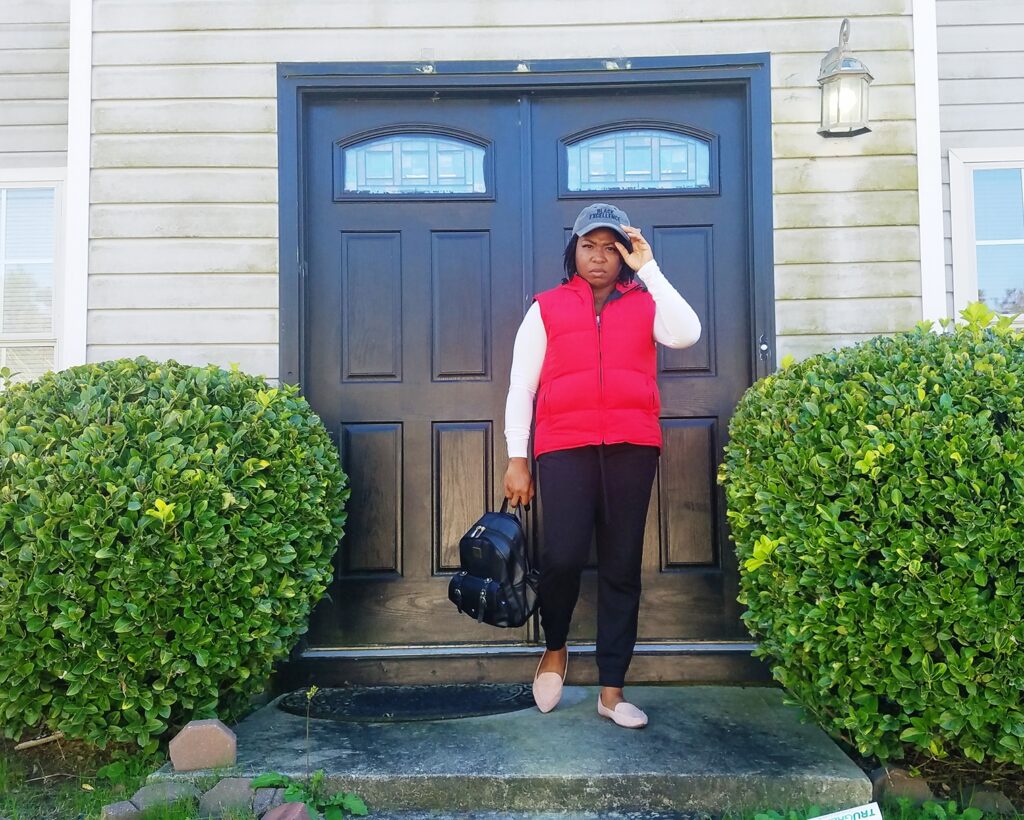 The top was actually a body suit, which always makes me feel low key sexy whenever I wear them. I got it from Shein a few seasons ago, but here's one similar.
This black bag is my GO TO BAG in my Mommy universe. I think I picked it up at the beauty supply store, but here's a duplicate that honestly looks better than the one I have!
It doubles as the baby's secondary diaper bag for quick runs to the park or grocery store. So clutch!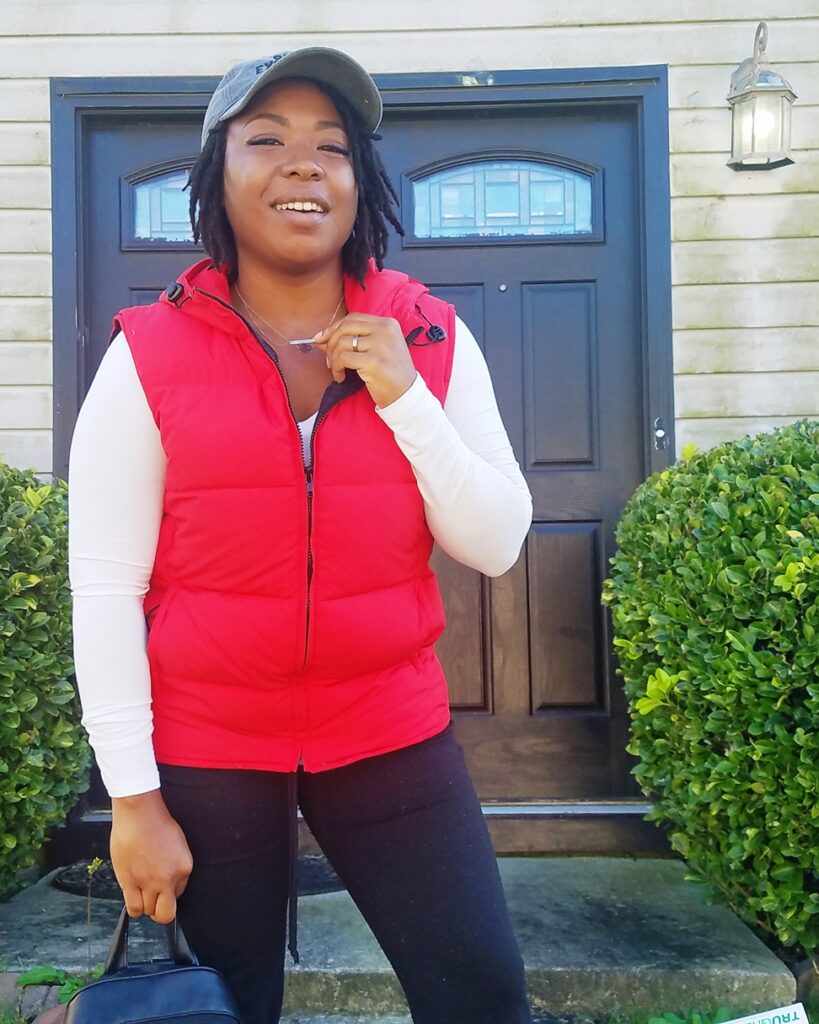 The last accessory that completed this outfit, even though you can't see it is this 18k nameplate necklace. Hubby bought it for me for Christmas around six years ago and it's still one of my favorite pieces.
The company that created the one I own has since closed or changed names, but check out this dupe here on Etsy.
Shop this post:
Thanks for checking out my outfit post! What did you think? Are you breaking out the vests for Fall? Leave me a comment below!